In a week's time you visit the greenest island of the Cyclades, Andros, the famous pilgrimage church of Tinos and the historical city of Athens with the highlight being the Acropolis.
Interested? Read the day-to-day description of this trip below. Would you like to stay a day longer or shorter on an island or change an island for another? No problem, please indicate this on the request form and we will directly start working on an island hopping Greece from Athens trip.
Request quotation
Create your tailor made trip
Show all prices
Day-to-day description
Day 1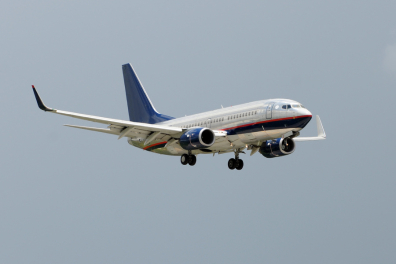 Day 1: Arrival in Athens
Upon arrival you will be met at Athens airport and brought to your hotel in Rafina (you can travel to Andros in one day, but this means you have to wait in the port for a long time). Rafina is a cozy village with a nice atmosphere and some tavernas in the harbor.
Day 2
Day 2: Rafina - Andros
You will walk to the port of Rafina (5-7 minute walk). The ferry to Andros will take about 2 hours. Upon arrival at the port of Andros there will be someone waiting for you to bring you to your accommodation.
Day 3 & 4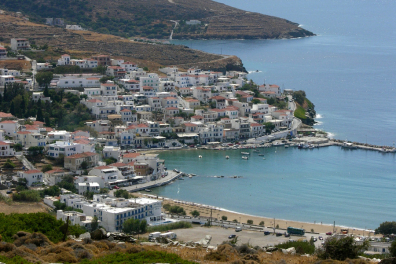 Day 3 & 4: at leisure on Andros
Make sure you visit Andros-town. It's typical Cycladic town with narrow white alleys. The big difference with other towns in the Cyclades is that there are many mansions in Neoclassical style on Andros. It is lively with shops, tavernas and museums. On Andros you will also find many monasteries, lots of green countryside and beautiful beaches. Learn more about Andros.
Day 5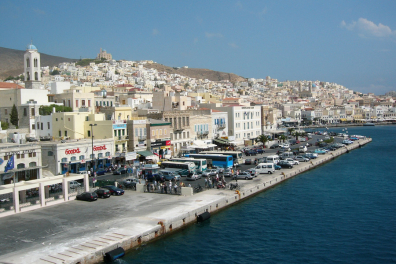 Day 5: Andros - Tinos
You will be picked up at your accommodation and brought to the port of Andros to catch your ferry with destination Tinos. The journey takes about 2 hours. Once arrived at the port of Tinos someone will be waiting for you to take you to your accommodation.
Day 6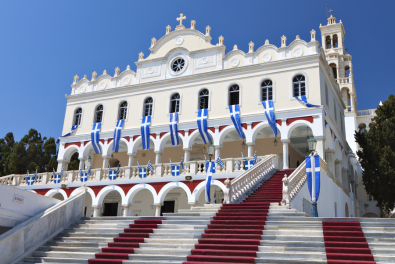 Day 6: at leisure on Tinos
Make sure you visit the pilgrimage church of Panagia Evangelistria. Also the traditional inland villages are worth visiting. The moonscape in Volax is unique in the world and fun to visit. Learn more about Tinos.
Day 7
Day 7: Tinos - Athens
You will be picked up at your hotel and brought to the port of Tinos. At this place the ferry to Athens departs. The journey takes about 4 hours. Once arrived at the port of Athens someone will be waiting for you to take you to your accommodation.
Additional information
Car rental
Most islands have a good network of public transport to explore the islands. However if you want to explore the islands thoroughly and go where the buses do not go / stop, we advise you to rent a car. Ask us about the possibilities.
Flights
As flight rates differ per day, we offer the trips excluding flights. There are flights from €260, - per person, for those flights availability is limited. In general, the sooner you book, the cheaper the flight. We can help you to search for a suitable flight.
Accommodation
You can choose different type and class of accommodations with us. The hotels include breakfast and the studio's or apartments are mostly without breakfast. The hotels we divided into three different classes:
Often small scale hotels with simple but decent rooms with private bathroom and toilet.
Comfortable hotels with more facilities, often with pool. The rooms are also better.
Luxury hotels with lots of facilities or a particularly stylish accommodation .
The studio's or apartments without breakfast we divide into two classes:
Often small complexes with simple studio's or apartments with a simple own kitchenette.
Often small complexes with comfortable studio's or apartments with a comfortable private kitchenette.
Be sure where you stay
Because we are very flexible, one can depart any day and one can make all kind of changes to our trips, it's impossible to check availability of accommodations in advance. We therefore assume the accommodations mentioned in the quotation are available. If something turns out to be fully booked at the time of booking, we will come up with a similar alternative, but you can still cancel the trip free of charge. So, before the final booking you will know where you will be staying.